Founder and teacher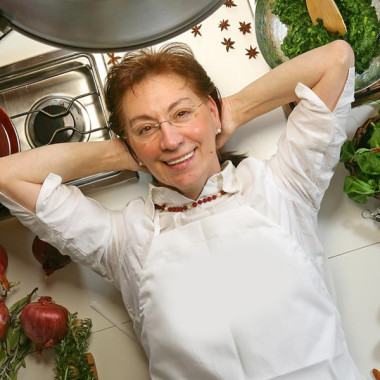 Lella Cesari Ciampoli
Co-owner, director and instructor at the Cookery School. Lella teaches Italian, Tuscan, and Medieval Cuisine, as well as, pastry-making, natural leavening dough preparation for sweet and salty bread, and health and nutrition. She is also an expert and researcher of antique recipes of Tuscan and Medieval Cuisine. This has made her a reference for numerous Italian and international professionals of the field. e: 
info@scuoladicucinadilella.net
t: +39 338 868 2801
Partner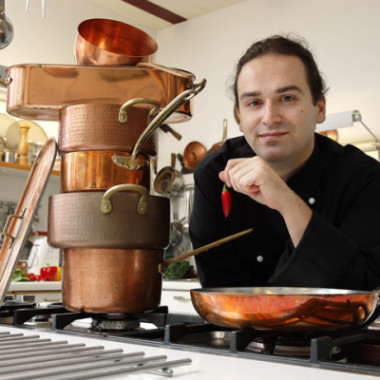 Francesco Cappelli
Geologist for studies, after graduation he decided to follow the path of taste by attending specialized courses and gaining experience in some restaurants in Siena's territory. In 2014 he met something that changed his life: the Cooking School of Lella. He is in the kitchen of Fontebranda's school since January 2015, alongside Lella as her right arm and business partner. Distinguishing features: a very sensitive sense of smell and a huge passion for meat dishes. e: 
info@scuoladicucinadilella.net
The school counts on the valuable support of native speakers of: Spanish, French, German, Russian, Chinese and Japanese. It also counts on these collaborators:
DOTT. DUCCIO CIAMPOLI
Psicologo
Holds a Master degree in Psychology with a specialization in psychotherapy, also an expert in nutrition psychology. At the Scuola di Cucina, He organizes courses on nutrition, psycho-physical wellness, and healthy lifestyle education according to bioenergetic needs. He also creates ad hoc programs for adults and children with disabilities, following personally the courses with Lella.